Salut Wolfmix
I think it would be cool to have the option to replace a group with a single slider to simulate a classic hardware dmx controller slider.
This would allow to change the value of a single channel very quickly. maybe with custom min max value but 0... 255 would be a start. the knob could be used to adjust the value. blackout to 0, Buttons to set it to 20%,40%...100% etc
quick drawing of what I have in mind: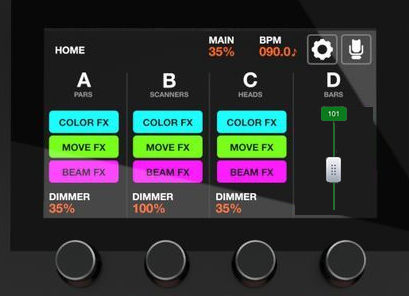 Group D would just control a single value and not be affected by the FX functions.
this would allow users to be more dynamic/spontaneous instead of doing a few live edit presets values and open up even more possibilities.
What do you think?